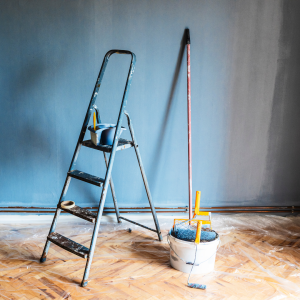 How to do you find and hire a professional to help with your home projects?
If you are a homeowner, projects in your home will be either a choice or a necessity. Usually, people prefer to do home projects by choice, but sometimes the house has a failure and now you have to fix it. Of course, it's more fun to do a project that you have been planning, choosing new design items, color schemes, and updates. The less fun projects are the ones that are unplanned and due to unforeseen circumstances, such as anything water related.
When I am working with home buyers, they typically have questions about taking down walls, putting in new flooring, painting, enameling kitchen cabinets, updating the bathrooms, and the list goes on. I often provide a list of recommended professionals so that they can learn as much as they can about the process before buying the home. Sometimes the home remodel shows we watch can give a false sense of confidence, and I want my clients to feel empowered before taking on a big remodel.
One quality that distinguishes full-service real estate agents from those less experienced is that they develop a first-class network of professionals who provide reliable, comprehensive, home-related services.
Which made me think about how important it is to understand the process of finding the right person for the job?
Choosing a contractor for your home projects can be a difficult decision. To make sure you choose the right contractor for your project, there are several things you need to consider. Here is a list of things I recommend be considered:
Ask family or friends who they have worked with in the past.

Research the contractor's background and reputation.

Make sure they have proper licensing and insurance.

Ask for references from past customers to get an idea of their quality of work.

Inquire about their experience with projects similar to yours.

Make sure to get a written contract that clearly outlines the scope of work, payment terms, timelines, and guarantees.

Finally, get several bids from different contractors and compare them to see who offers the best value.
Doing your due diligence upfront will help ensure that you make the right decision when choosing a contractor for your home projects. If you need recommendations for professionals, let me know! I have a list of reputable contractors for all aspects of home projects and repairs.